In 37 years since the publication of his first book,
Master Ryuho Okawa's works have now surpassed 3,000 books.
Translated into over 40 languages and read in over 165 countries,
these books are the proof that He is the Messiah (Savior)
and are the modern Tripitaka of Buddhism.
Click here to learn about Master Okawa's effort from 1985 as a 29 year old to stand up as the Savior
and create a future beyond the 21st century.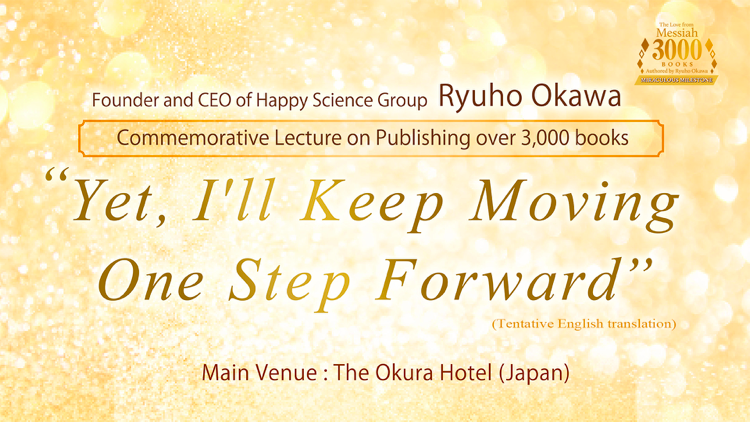 At the event commemorating 3,000 books, Master Okawa gave the lecture "Yet, I'll Keep Moving One Step Forward" (tentative title) on June 1st, 2022 at The Okura Hotel in Tokyo to an audience including the media, news companies, booksellers and publishers.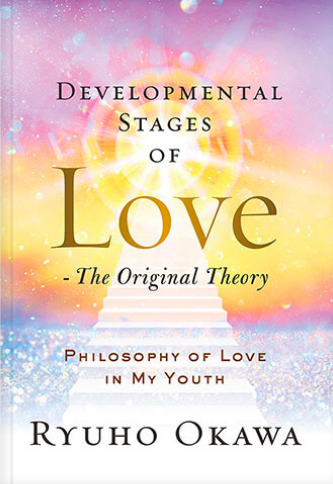 The latest English book:
The Developmental Stages of Love – The Original Theory : Philosophy of Love in My Youth
The origin of the sun that lightens up the world…
Revealed here is the starting point of Ryuho Okawa's thoughts, written before he started happy Science, when he was still 25-28 years old. Published in commemoration of the 40th anniversary of the Great Enlightenment and the 35th anniversary of Founding Happy Science, this book demonstrates his basic personal philosophy and its original theories.