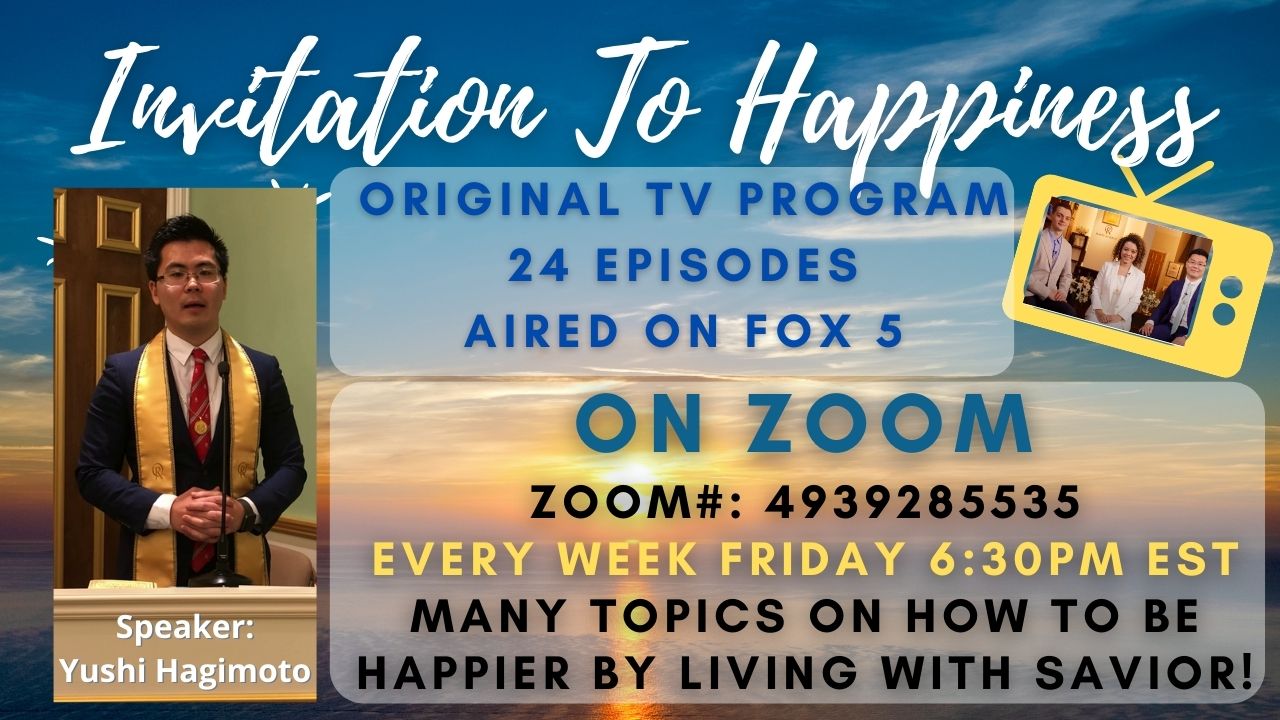 What is the Creator – Weekly Webinar Series at Happy Science NY
Free online workshop!
All participants will get a chance to win a free copy of "My Journey Through the Spirit World"!
Topic: WHAT IS THE CREATOR
Is the universe limited or limitless. Is our life eternal? What was the Creator's intention when he created this vast universe? Through Master Okawa's one and only spiritual insight, we will be learning the fundamental answers to this question. From there, we can gain a whole new perspective on life and find a new purpose to live.
April 2nd (Fri) 6:30pm – 7:30pm EST
-> Please signup to receive the password.
What is this workshop going to be like and what to expect? (Watch video explanation)
This is our weekly Invitation to Happiness (welcome to Happy Science) workshop.
We will recite together a spiritual Sutra, entitled "The True Words Spoken by Buddha" (Watch video)
We will watch an episode of our original TV program "Invitation to Happiness" (different topics every week)
The event host will give a short lecture based on the teachings of Master Ryuho Okawa
Our guided meditation to receive Heaven's light will follow.
Click here to connect on Zoom!
-> Please signup to receive the password.
Free workshop, donations are welcome!