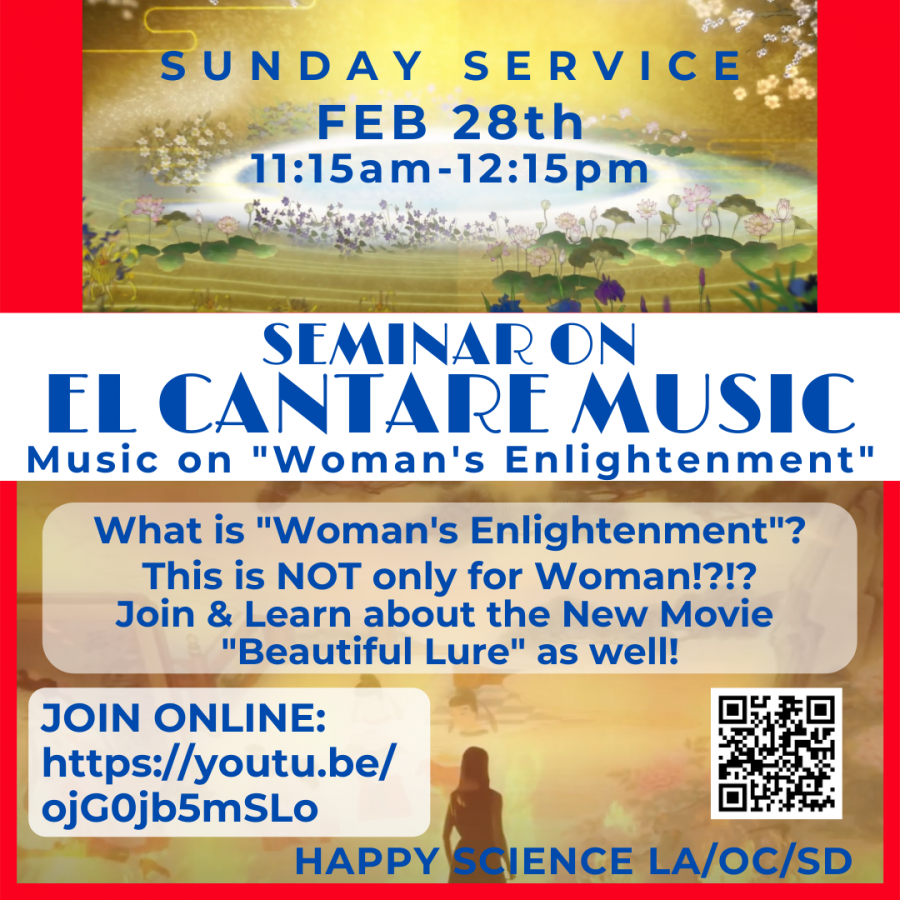 What is a Women's Enlightenment? – Los Angeles Temple Sunday Service
Join this week's Los Angles Temple's Sunday Service!
Join us LIVE online: Youtube
What is a Women's Enlightenment? Please join us for this week's insightful seminar on: "Woman's Enlightenment", a theme song of the New Happy Science Movie: "Beautiful Lure -A Modern Tale of 'Painted Skin".
We will be deepening our understanding on the new music "Woman's Enlightenment", which is sung by Sayaka Okawa.
This song is the theme song of the new movie "Beautiful Lure",
which is coming out in spring time this year.
This song is Not only for women, but for Everyone!
Please look forward to Master Okawa's teachings on this topic. It's very very interesting, and knowing this wisdom can change your perspective of life greatly!!
We will also practice "Full Moon Meditation"
See you all this Sunday!!
For any questions, please contact us!
Buy the song, "Women's Enlightenment" here!