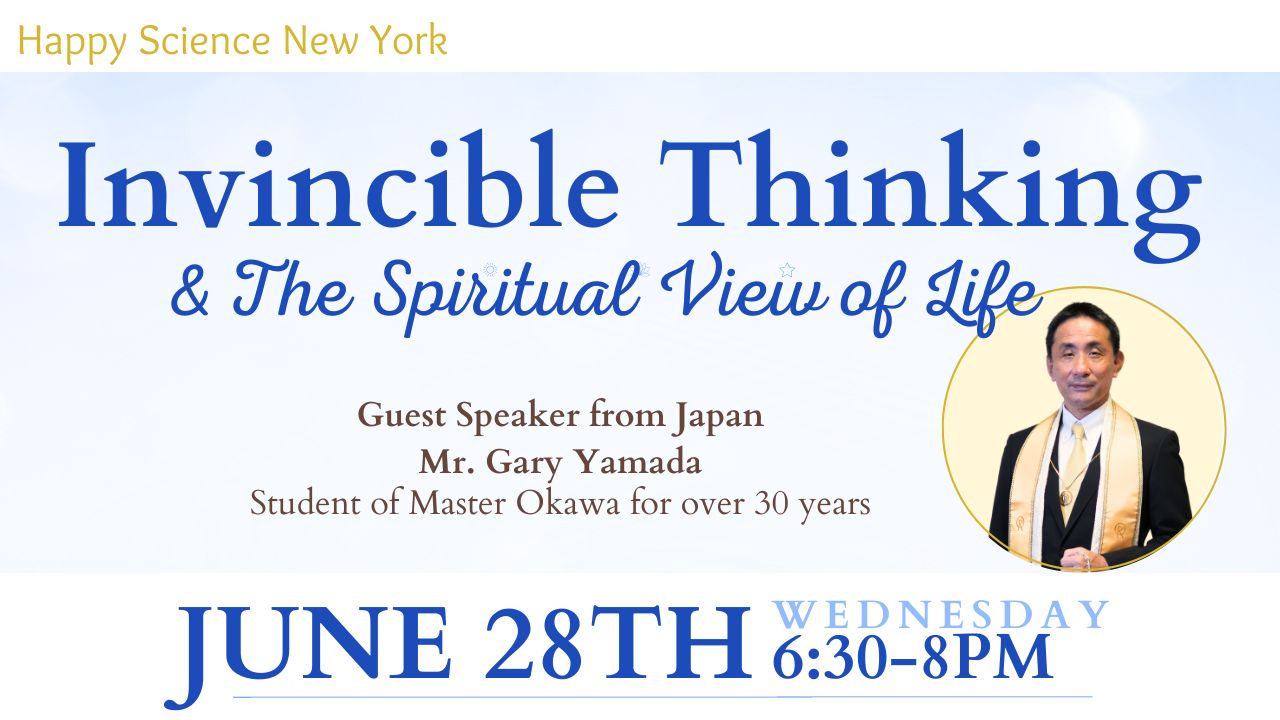 Invincible Thinking & The Spiritual View of Life
Special Seminar: Invincible Thinking & The Spiritual View of Life
Overcome hardships and discover a new perspective of life!
Life is a workbook of problems to be solved.
As souls with eternal life, challenges in our life on earth serves as a way of polishing our souls. By understanding that these challenges are actually treasures in disguise, it will open up the path to discovering true happiness. Join us to discover a mindset of invincibility based on the teachings of Master Ryuho Okawa, founder of Happy Science.
Guest Speaker from Japan: Mr. Gary Yamada (Student of Master Okawa for over 30 years)
RSVP to attend!