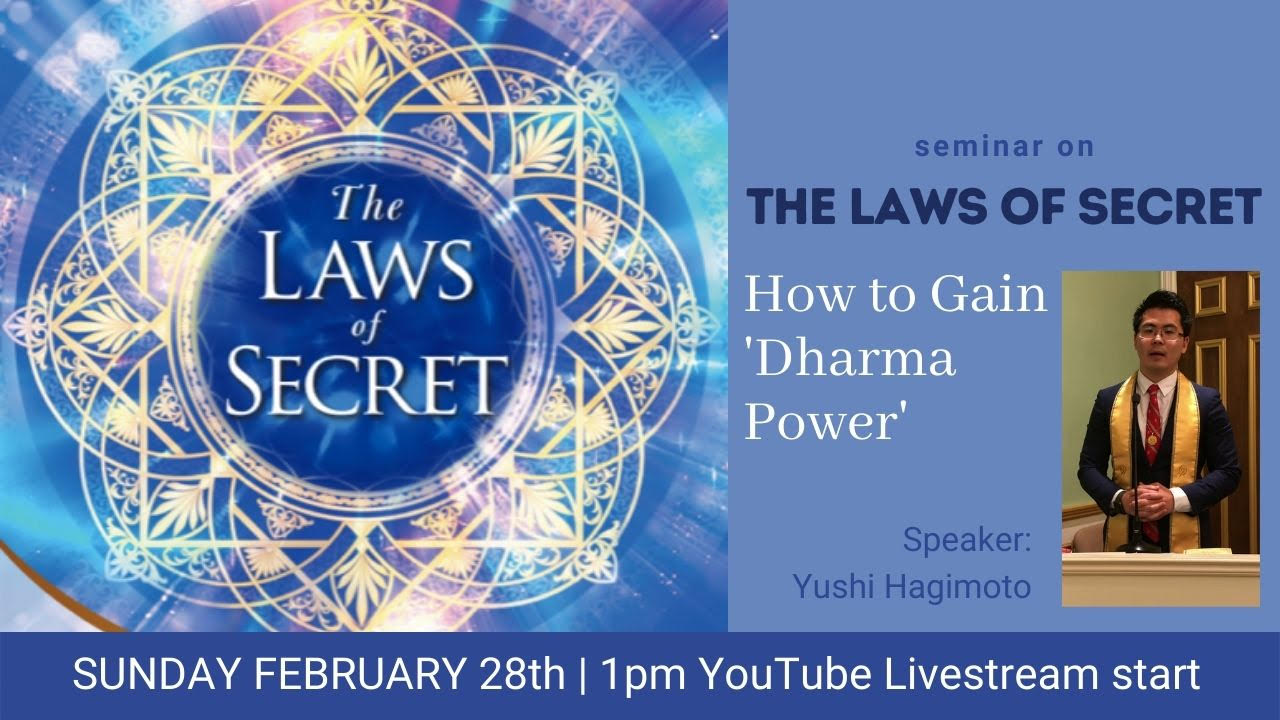 How to Gain 'Dharma Power' – The Laws of Secret
Most of us go through life completely oblivious to the spiritual powers we innately have. And have we do, for this physical world is not cut off from the multi-dimensional spirit world, but is a part of it. And as much as we give off spiritual energy, we receive it as well, to both positive and adverse effect.
This seminar introduces you to "The Laws of Secret" – the textbook for modern people to make sense of this curious reality. Join us this Sunday to learn how to gain 'dharma power' and break through delusions to walk the correct path of enlightenment.
Click here to join LIVE on YouTube