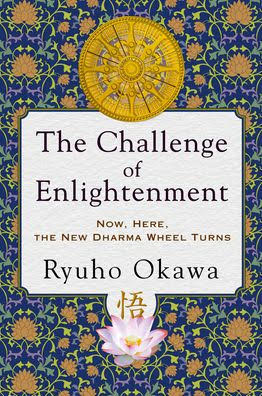 Bookclub – The Challenge of Enlightenment (EST)
Join our Online Book Clubs!
Join our fun and enlightening bookclub with NY Temple! Every Wednesdays 6:30-7:45pm
What to expect: Usually, we are a group of 5+ members. Facilitation is volunteer based. The facilitator gives a brief summary of the chapter and asks questions to get the discussion going. Don't worry about not having the book for your first session:) Everyone is welcome!
April/May book: 'The Challenge of Enlightement'
The Challenge of Enlightenment
Now, Here, the New Dharma Wheel Turns
These comprehensive and essential Buddhist teachings that are written in an easy-to-understand way will resolve the commonly misunderstood concepts taught in modern Buddhism such as 'egolessness' and 'void', as well as the true meaning of 'the middle way', 'nirvana' and 'Buddha-nature'. These concepts of spiritual awareness are now resurrected. Ryuho Okawa's clear-cut explanations of the core Buddhist teachings are what has been anticipated among authentic seekers of Truth, so look no farther.
Join us on ZOOM